Activities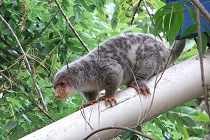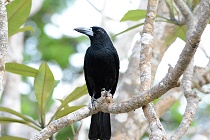 Merluna has a prolific birdlife of migrating & endemic birds that can be seen at the campground, along the rainforest encroached creek and lagoons within walking distance of your campsite. Click here for our Bird List.
There is also an abundance of wildlife including kangaroos, wallabies, dingoes, brumbies, reptiles of all sizes; such as skinks, frill necked lizards to the elusive saltwater crocodiles. The Cuscus has been seen on several occasions along the creek.
Then there's the station pets - pigs, chooks, horses, and cattle, including Norman the bullock who's unsure as to whether he's human, horse or bullock at the moment.
For the artist whether you sketch, paint or photograph there's something for everyone.
When it's time to cool off, have a swim in the above-ground pool, with its timber deck overlooking a cleared area onto the lagoon where the wallabies often come in and graze, or enjoy a friendly game of Ping Pong or Pool in the Rec Shed.